Posts related to San isidro museum of madrid

Tags: Flamenco Madrid 2018 | Flamenco Madrid | Flamenco Festival in Madrid 2018 | flamenco show Madrid | flamenco Spain

11/05/2018

View
Tags: exhibition meninas madrid | meninas madrid | visit meninas madrid | exhibition meninas

19/04/2018

View
Tags: andy warhol madrid | warhol madrid | exhibition andy warhol madrid | andy warhol caixaforum

07/03/2018

View
Tags: madrid museums | unknown museums of madrid | discovering madrid | geominero museum of madrid | lazaro galdiano museum of madrid | naval museumj of madrid | san isidro museum of madrid

The cultural offer of Madrid is endless. It is not just the museums that can be visited, but the countless exhibitions and events that take place in the capital throughout the year. The Prado Museum and the Reina Sofia Museum receive between three and four million visitors annually, and its neighbor, the Thyssen Museum, around one million.

23/02/2018

View
Tags: Toulouse Lautrec Exhibition Madrid | Madrid Exhibition | Toulouse Lautrec Madrid | toulouse lautrec posters

19/02/2018

View
Tags: Half marathon madrid 2018 | running madrid | marathon madrid 2018 | inscribe half marathon madrid 2018 | half marathon madrid

The half marathon of Madrid is a sporting event of great tradition and with a lot of history. Its first edition took place in 1989 and over the years it has been gaining in importance and number of participants. In recent years, more than 20,000 runners have gathered to enjoy a Madrid placed almost exclusively at their disposal. In fact, running is a sport that increasingly raises more passions between professionals and amateurs.

13/02/2018

View
Tags: ARCOmadrid | ARCOmadrid 2018 | contemporary art fair | contemporary art | IFEMA art | ARCO18

One more year, the fairgrounds of Madrid, IFEMA, gives us the opportunity to know the trends of contemporary and avant-garde art in one of the most relevant international events in this field. ARCOmadrid 2018 opens on February 21st, and opens the doors to us under the promising slogan "The future is not what is going to happen, but what we are going to do".

12/02/2018

View
Tags: madrid | Madrid | show | Amaluna | cirque du soleil | Cirque du Soleil

Cirque du Soleil, , the worldwide most known circus, comes to Madrid (to the Escenario Puerta del Ángel) with its new childish performance 'Amaluna'. This show, whose premier was in Montreal in 2012, comes for the first time to Spain to present a history based on the Greek mythology and the Shakespeare work 'The Tempest'. Amaluna is an island guided by the moon stages and it is governed by Prospera the queen. In Amaluna occurs a wonderful love history between the princess of the island and a brave young unknown man.

09/03/2015

View

1
Latest posts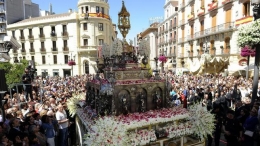 Next Thursday, May 31, will begin the great festivities of Granada, the Corpus Christi, and they do it with the traditional "alumbrao" of the façade of the fair, w...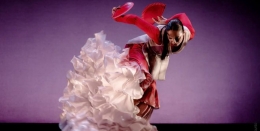 On May 16, the fourth edition of
Flamenco Madrid
will start, a contest where big names are given of the current panorama of this Intangible Heritage of Human...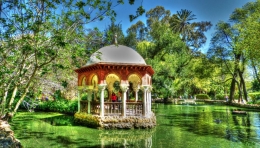 The good weather arrives and with it the desire to walk and enjoy the life that Seville has in the spring. May can be a very hot month in Seville, so today we ...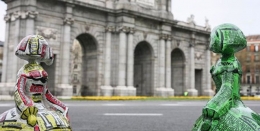 It is possible that during this days, while enjoying the urban landscape that Madrid offers, you will find unexpected visitors. Is not every day the characters a fa...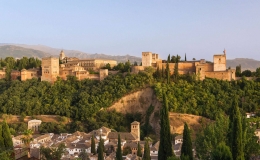 If you are thinking of traveling to Granada and want to feel the true essence of the city, ...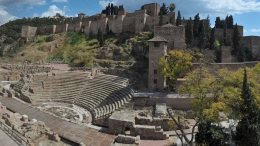 If you're seeking to visit Malaga, you're in luck. Today we suggest a perfect plan to visit the Roman Theatre. Only in our beautiful and surprising Mála...
Related tags
Flamenco Madrid 2018
,
Flamenco Madrid
,
Flamenco Festival in Madrid 2018
,
flamenco show Madrid
,
flamenco Spain
,
exhibition meninas madrid
,
meninas madrid
,
visit meninas madrid
,
exhibition meninas
,
andy warhol madrid
,
warhol madrid
,
exhibition andy warhol madrid
,
andy warhol caixaforum
,
madrid museums
,
unknown museums of madrid
,
discovering madrid
,
geominero museum of madrid
,
lazaro galdiano museum of madrid
,
naval museumj of madrid
,
san isidro museum of madrid
,
Toulouse Lautrec Exhibition Madrid
,
Madrid Exhibition
,
Toulouse Lautrec Madrid
,
toulouse lautrec posters
,
Half marathon madrid 2018
,
running madrid
,
marathon madrid 2018
,
inscribe half marathon madrid 2018
,
half marathon madrid
,
ARCOmadrid
,
ARCOmadrid 2018
,
contemporary art fair
,
contemporary art
,
IFEMA art
,
ARCO18
,
madrid
,
Madrid
,
show
,
Amaluna
,
cirque du soleil
,
Cirque du Soleil
,
el rey león
,
el rey leon
,
Madrid
,
Musical
,
Teatro Lope de Vega
,
madrid
,
tourism in Madrid
,
visit Madrid
,
traditional markets
,
activities in Madrid
,
tourism in Madrid
,
visit Madrid
,
Christmas in Madrid
,
Christmas market
,
Christmas holiday in Spain
,
tourism in Madrid
,
visit Madrid
,
activities in Madrid
,
traditional markets
,
tourism in Madrid
,
visit Madrid
,
activities in madrid
,
flamenco performance